What Kind of Smoke Detector Do I Need?
6/11/2020 (Permalink)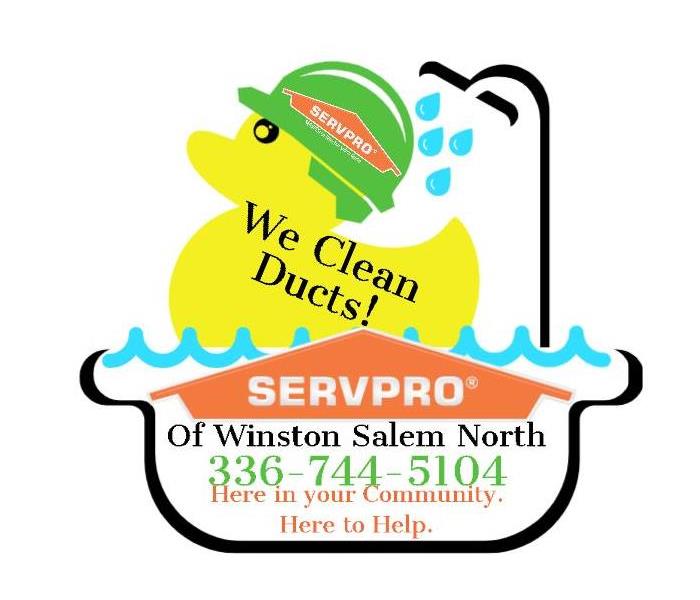 After a Fire, you will have soot everywhere. One common overlooked place is your Air Ducts. Give us a call today to learn more (336) 744-5104
There are 3 types of smoke detector alarms on the market today, They are Ionization, Photoelectric and Combination.
An ionization smoke alarm contains a small amount of radioactive material. The radiation passes through an ionization chamber which is an air-filled space between two electrodes and permits a small, constant current between the electrodes.
When smoke that enters the chamber absorbs the alpha particles, which reduces the ionization and interrupts the current, setting off the alarm.
This type of alarm is generally more responsive to flaming fires.
The Photoelectric smoke alarms operate using a light source.
a light beam collimating system and a photoelectric sensor. When smoke enters the optical chamber and crosses the path of the light beam, some light is scattered by the smoke particles, directing it at the sensor and thus activating the alarm.
This type of alarm is generally more responsive to fires that begin with a long period of smoldering.
Combination smoke alarms feature both ionization and photoelectric technologies. Ionization smoke alarms respond faster to high energy fires, whereas photoelectric detectors respond better to low energy smoldering fires. The best overall protection is provided by using combination smoke alarms.