Call the Cleanup Team That's Faster to Any Size Disaster
10/20/2021 (Permalink)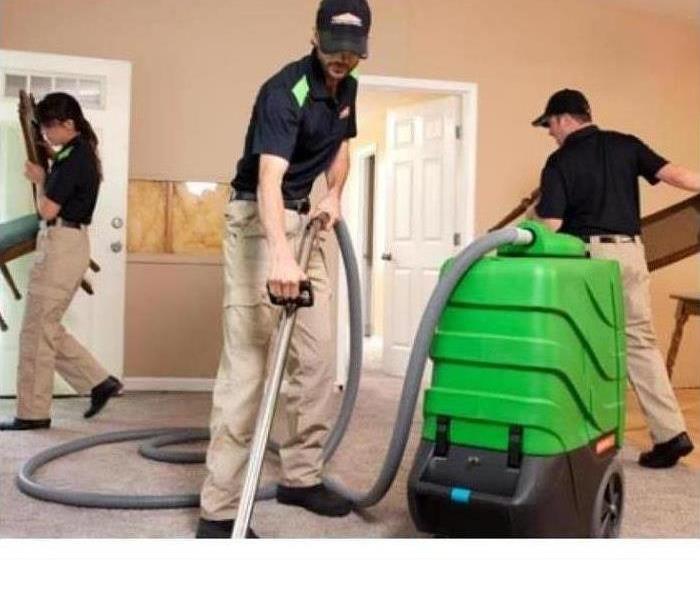 While we hope you never experience a disaster in your home, we do know we are ready to help you restore it in the event of one.
Imagine it's 8:00 pm on a Sunday, and you walk into your home after a relaxing vacation expecting to switch on the lights, put the kids to bed then get some rest yourself.
The only problem? A water pipe burst over the weekend, dumping thousands of gallons of water over your hardwood kitchen floor, your carpeted living room floor, and your cement utility room. You realize this problem is far beyond the reach of your shop vac. What do you do now?
No matter what time of day or night, contact your local SERVPRO of Winston Salem North. We can be onsite within 4 hours to begin drying your building and restoring your contents. The faster the water is removed, the less chance of serious damage to your home or business. Every member of our team is trained and understands how to manage the drying process. By utilizing state-of-the-art equipment and the latest technology, your structure will be quickly and thoroughly dried, which helps prevent secondary water damage.
When it is your home or business that is underwater, mitigation cannot wait. You need mitigation to begin immediately. The cost of water damages can increase exponentially with time. Wood floors warp, drywall soaks in moisture and mold develops in hard-to-reach areas of your home or business. So, remember to give your local SERVPRO of Winston Salem North team a call, any time, any day if water damage strikes you or your customers!! We are here to help you!!!